SCRAPERFECT DESIGN TEAM ANNOUNCEMENT - PENNY ARNOLD
Good morning crafter's Penny Arnold here waving a big hello from Tennessee, with my thrilling
announcement that I have been accepted as a new Design Team member for
ScraPerfect
they have
lot's of wonderful product's so be sure and give the store a peek, you won't be disappointed!


(Photo
disclaimer this was taken a LONG time ago, the photo, and the person has aged considerably since
then, including grey hair, and wrinkles)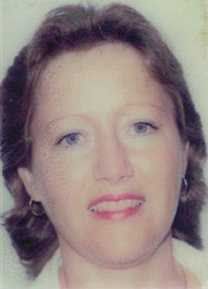 posted there already. It seem's in my delight after receiving my ScraPerfect Design Team package
that was filled with lot's of goodies, I started making thing's right away, and forgot to introduce myself!
My bad! So I am trying to catch up on that process now. My resume can be found here
Penny's Resume if you would like to see some of my other projects. My blog is located here:
I have been a crafter since I was a child, so that mean's I have been doing this kind of thing for a
LONG, LONG time. I enjoy quilting, sewing, card making, drawing, painting, altered art, and
scrapbooking. I have been lucky enough to have my work featured in several magazine's, online
magazine's, idea books, the Home Shopping Network, and product websites. It has been a lot of work,
and a lot of fun. I have made projects that turned out great, and some that will never see the light of day
again because they were a total fail. In each project however I have learned something new, even if it
meant what NOT to do the next time.
I enjoy finding new, and unusual items for my projects. This trend started out mainly because I didn't
live near any craft, or scrapbook stores, so I had to find other items that would work for those projects.
I also enjoy being frugal with my crafts so that I can show other's you don't have to be rich to enjoy the
hobby of scrapbooking. So you will find many of these subjects in my posts, and finished projects.
In this scrapbook page for example the netting in the back of the photo was from a bag of oranges.
The "fairy" was supposed to be a Christmas ornament. Many of the flower's were normal silk flower's
that I just picked off the stems, and used brads to hold them in place. The flower on the title was taken
from a little girl's barrette. The lace flower's on the bottom of the photo were cut from a little girl's hair
bow. The adorable little girl fairy is my granddaughter Madison. (You will often see my grandchildren
featured in my layouts, sorry I am in love with all 4 of them. Jack, Matthew, Olivia, and Madison) She is
wearing a "Tinker Bell" Halloween costume. I printed the photo mat, and her name on the photo at the
same time I had it made. Saving me the trouble of finding alphabet stickers, or using more cardstock
for a photo mat.

Like other's I also find a lot of inspiration on Pinterest. If you would like to follow me, or see my boards
they are located here:
Penny's Pin Boards
. Once there you will see I am truly a Pinterest addict. Till I
see you next time, "Happy Scrapping". Love Penny P.S. Please feel free to ask any questions
concerning any project I post, I would be more than happy to answer them for you if I can.